Skin Brachytherapy
What is Skin HDR?
Skin HDR is a type of radiotherapy which is used to treat basal cell or squamous cell skin cancers. For selected patients, skin HDR provides an effective treatment alternative with few side effects. Your physician will discuss your options with you.
How Skin HDR Works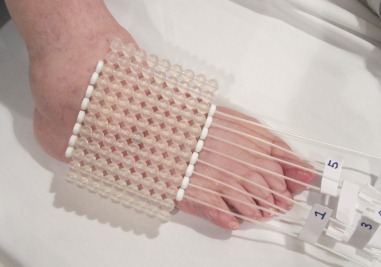 Skin HDR is customized for each individual patient. It is completely non-surgical and non-invasive. The process involves a tiny radioactive seed that travels through a plastic applicator which rests over the skin. Each treatment lasts 5-10 minutes and the patient feels nothing during the treatment. Skin HDR is a state-of-the-art technology which delivers less radiation to a patient's deeper, healthy tissues.
Skin HDR treats:
Skin cancers that were not completely removed with surgery
Skin cancers in delicate areas of the body (where surgery would be too disfiguring or too difficult to perform)
Patients who do not want surgical scars on their face or body
Learn about the Skin HDR Brachytherapy Process.
Patient Testimonials
See what Dr. Schwartz's patients and their families say about Skin HDR and the care they received at Illinois Cancer Specialists.
Surgical Options
Read
from Chicago Health (PDF)

Before and After Photos